Greetings all! Ever fancied a hobby related tee made especially for painters and modellers?
Well now you can get them from the Sheffield Irregulars t-shirt store.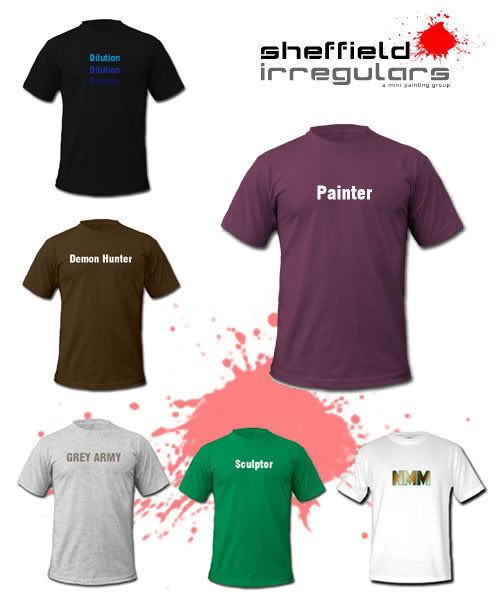 All these designs and MORE! New designs added all the time. Printed in the UK, so delivery is easy. Store items at base price - no commission added! Styles for guys and gals.
And even better 15% discount between Feb 20th and March 1st on colour designs (not just black and white) with the code BABYBLOOM
http://sheffield-irregulars.spreadshirt.net/